Hi everyone, we left next week saying we would have talked about a venue in Liguria. Here we are with the description of one of the wedding locations of the Italian Riviera we like the most: L'Eremo della Maddalena.
The hermitage of La Maddalena is situated in an isolated position on a hill at about 3 kilometers from the town of Monterosso Al Mare, in the beautiful area of the Cinque Terre. The view is spectacular!
The origins of the Eremo
The complex was originally the home for a community of Benedictine monks, who depended on the monastery of St. Gerolamo della Cervara in Portofino.
It is composed of 2 buildings, the church and the monastery.
The monastery comes with a charming internal cloister, with semi-circular arches supported by brick columns.
The atmosphere of the venue is warm and cosy, but also sophisticated and with much attention to detail.
Beautiful outdoor areas
One of the best features of the place is the beauty of the outdoor areas.
A vast park facing the sea, dotted with secular olive trees and relaxing areas from which you can enjoy the panorama while caressed by the sea breeze.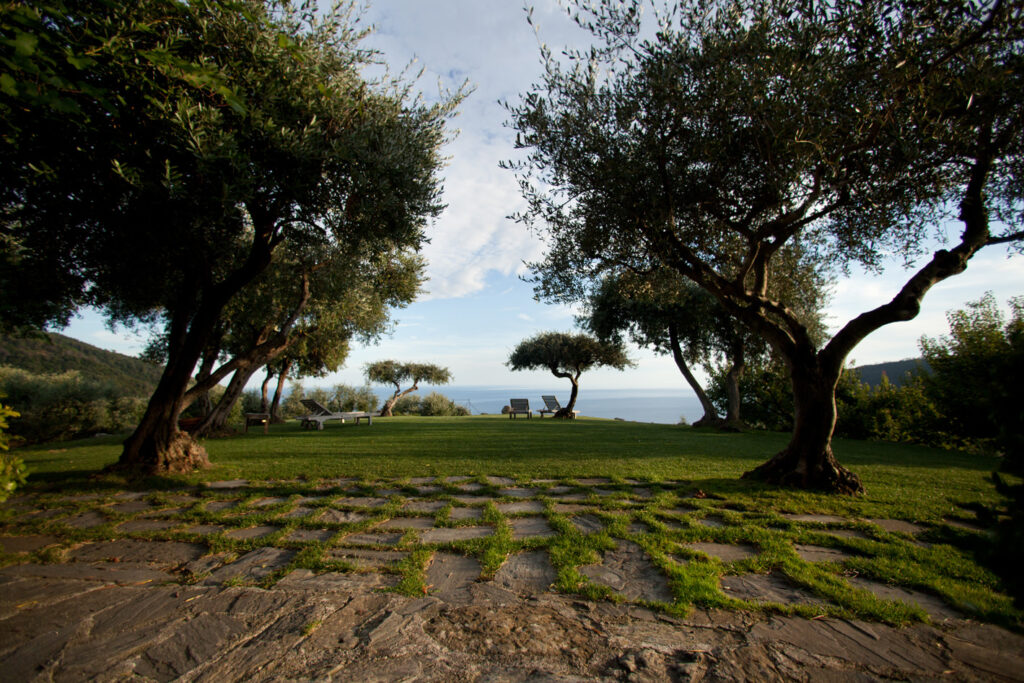 The venue can host weddings with a maximum of 120/150 guests and there are different areas to choose from for the wedding reception.
There is also a terrace, a courtyard and a swimming pool area.
In case of bad weather they offer the possibility to set up a tensile structure.
In the picture below, a wedding reception under the gazebo.
La Maddalena sleeps up to 10/12 people and is divided into two separate wings that are united by the internal covered courtyard. Upon entering the main wing of the house there is a small living room with a fireplace that leads into the large and fully equipped country style kitchen.
The rooms were obtained from the cells of the old monastery and are decorated with antique furnishings.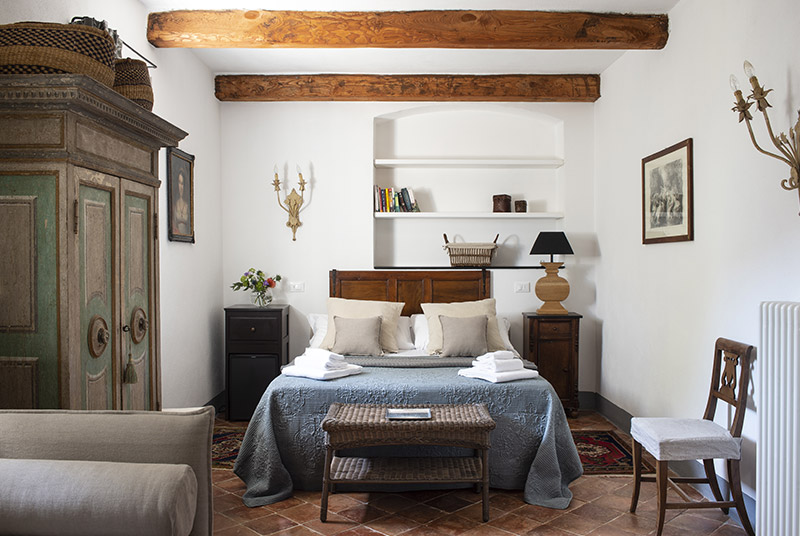 If you are intrigued by this evocative place like we are and want to know more, contact us, we'll give you all the information you need.
Stay tuned for other beautiful wedding locations!
@la_maddalena_cinqueterre
Elisa