Hi dear followers! Since we are approaching 2023 with a very positive mindset about the events and weddings here in Italy, today I would like to share some information for you, dear jewish couples, if you are looking for a place for your wedding in Italy. In the past years we had the pleasure to manage some jewish weddings here in Italy and we found big and beautiful venues for our clients in order to host all the guests and organize the different cerimonies.
Love, symbolism and traditions
Judaism is one of the oldest religions in the world and according to its traditions, marriage is the point of origin of humanity and therefore is an indispensable element to complete a person on the physical and spiritual plane.

Jewish wedding ceremonies are full of fascinating symbolism and kind of magic. Between all of them, "The chuppah" is one of the most important and it is not a simple bridal structure with a cloth roof and four pillars, but it is the maximum expression of the new Jewish home, open on all sides to receive everyone.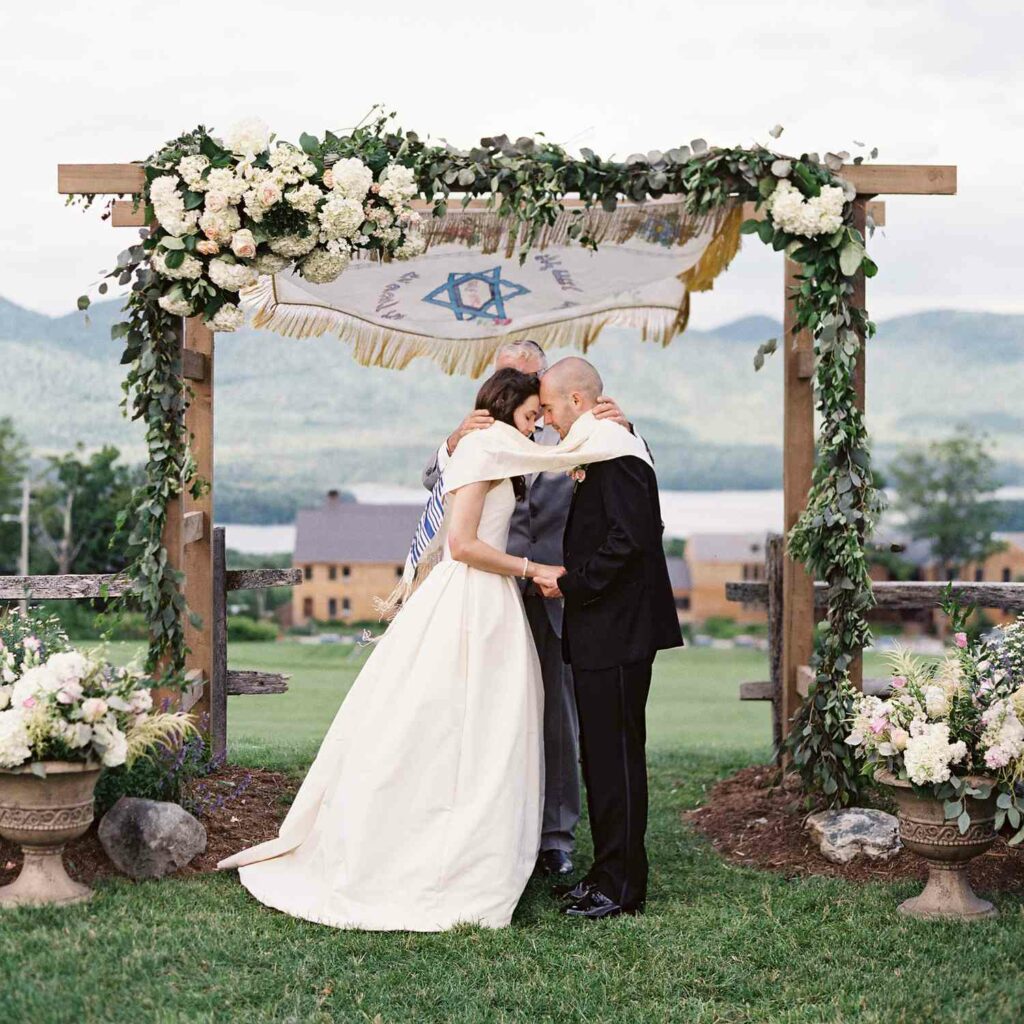 As a symbol of that home "The seven turns of the bride around the groom" represents the creation of the world in seven days and that this is the moment where they are about to create their new world in which Jewish laws will prevail. The most emotional moment, full of love, happiness and spiritual dedication
So if you are looking for professional and expert planners for Jewish weddings, feel free to contact us, we will be very pleased to share our experience with you and start designing somthing unique for you here in Italy!
Lots of love,
Paola