Today we'll move to Tuscany to talk about Villa Grabau. It is a charming historic private Villa dating back to the year 1550, located just 7 kilometers from Lucca, one of Tuscany's most beloved artistic cities. The building has a neoclassical style that offers the guest suggestions of an unchanged time.
Laid down on the hills, the historic compound of Villa Grabau is surrounded by a 9 hectares botanical park divided in several architectural gardens and dotted with centuries-old trees and true arboreal rarities.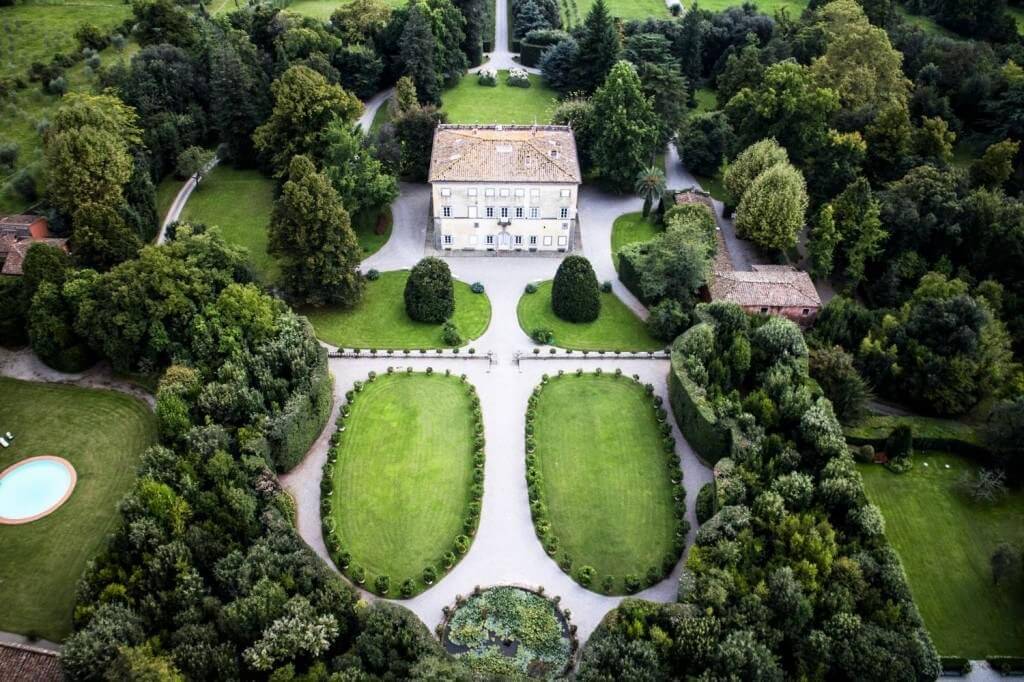 The Limonaia
While walking through the park, you will discover the "Limonaia" (Lemon house), an impressive conservatory for XVII century's lemon trees.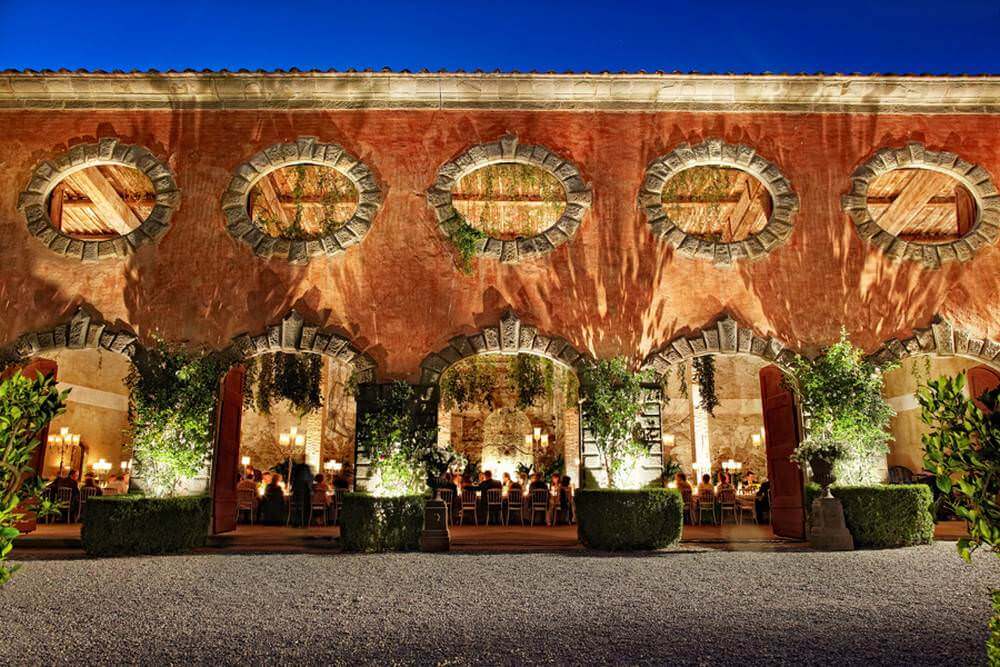 In the "Limonaia", which has an architecturally striking and fascinating ambiance, it is possible to organize wedding receptions surrounded by the "Ficus pumila" that falls from the majestic ceiling's beams, creating a unique and incomparable atmosphere. 
Symbolic and civil ceremonies
In the "Teatro di Verzura", harmoniously proportioned and refined, it is possible to celebrate symbolic and civil ceremonies.
This secluded corner of the Park, defined by box tree hedges, is particularly appreciated by florists, who can create romantic and scenic designs with their floral decorations.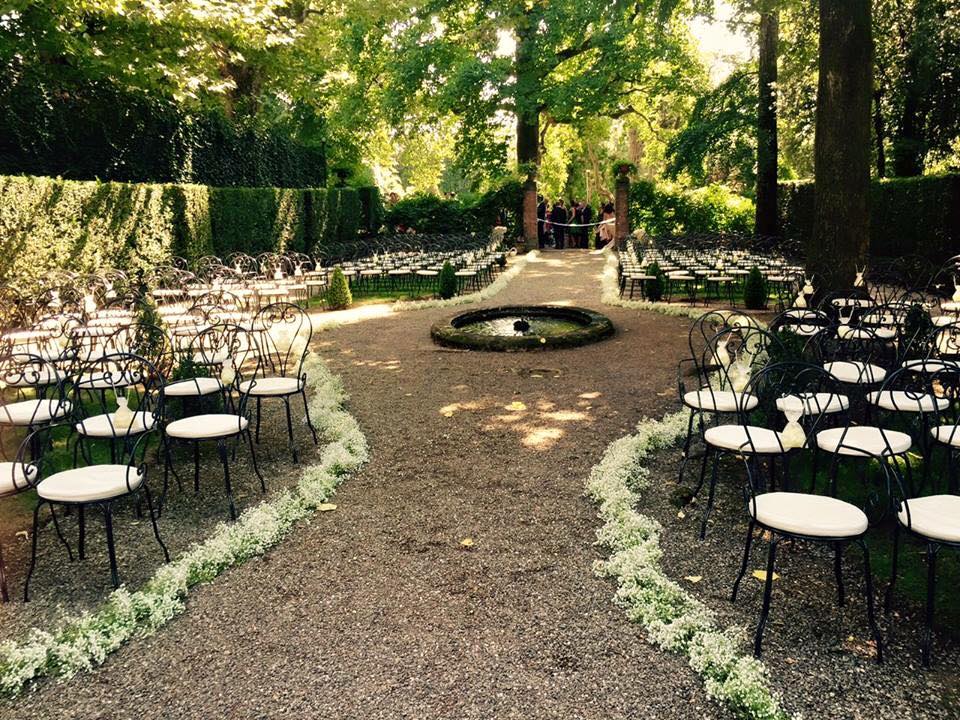 The halls on the ground floor of the Villa are made to host events: two big central halls, from which you can see the whole Park, surrounded by several secluded sitting rooms, beautifully decorated and furnished with period pieces and paintings.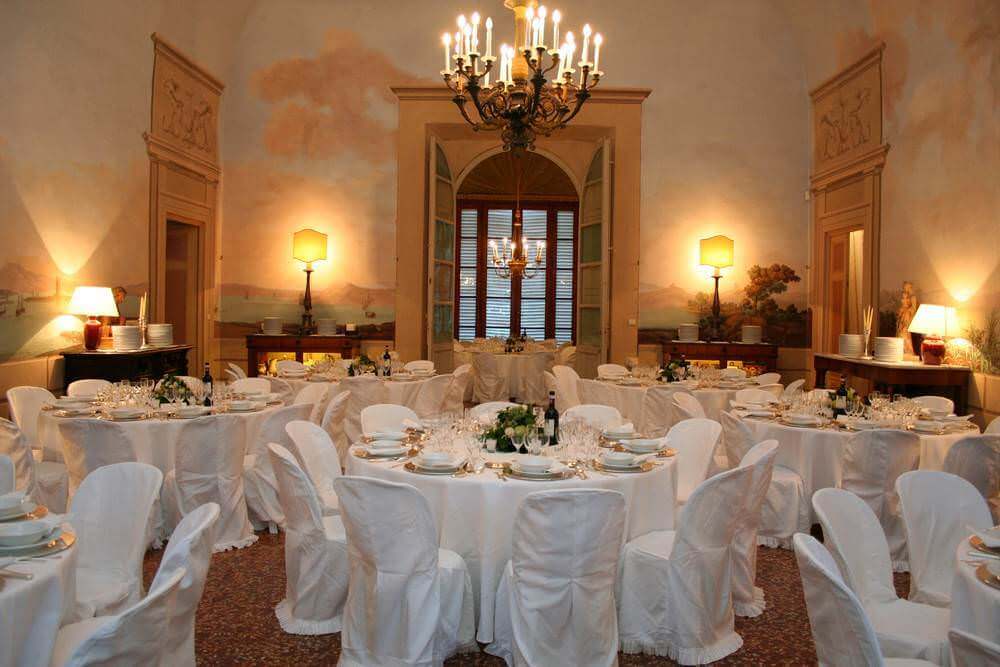 Another area available for a wedding ceremony or a reception plunged in a totally green-coloured scenery is the English Garden behind the Villa.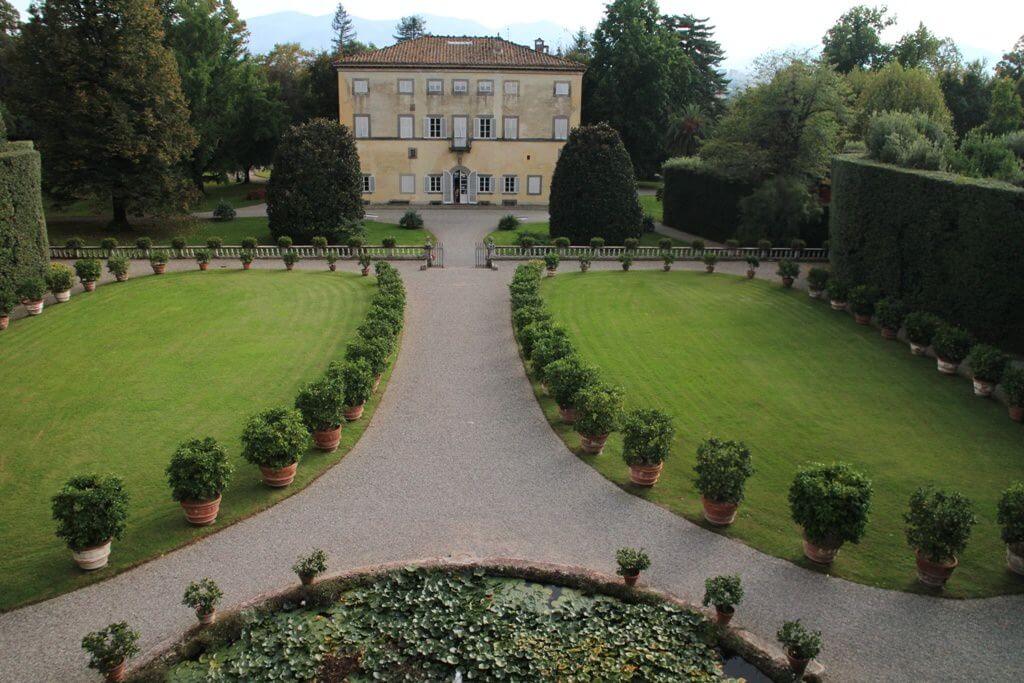 If you want to spend the night here, 4 exclusive Villas that are part of the estate are located just minutes by foot from Villa Grabau.
"L'Arancera", the newest and largest one, can accommodate up to 23 people and includes a saltwater infinity pool with hydromassage.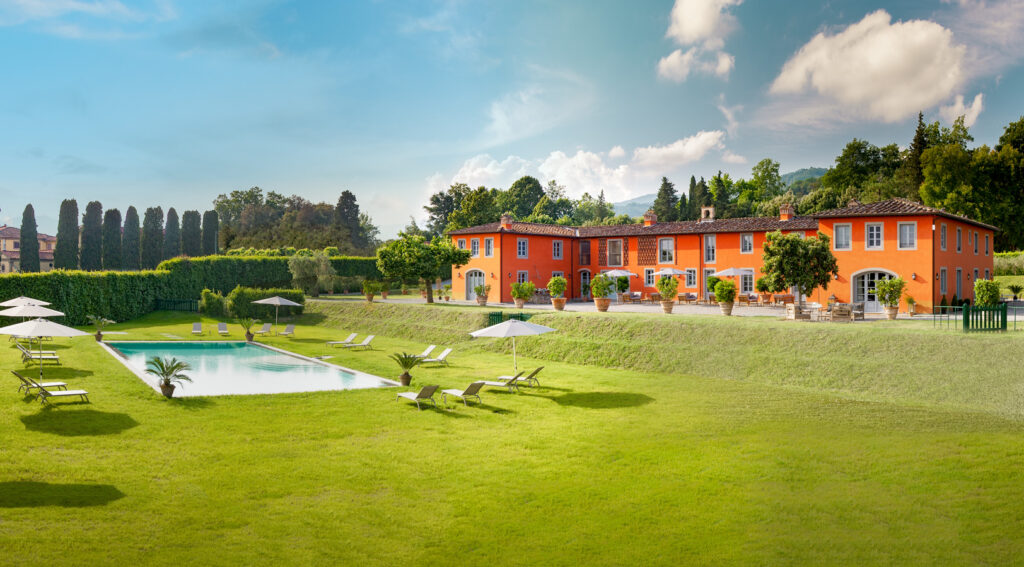 The estate can accommodate a total of 57 people for the night and host weddings with up to 300 guests.
Tying the knot at Villa Grabau is a unique experience: the estate is complete with all the amenities, provides plenty of different spectacular environments and offers endless possibilities to customize your wedding and make it unique.
See you next time for other magical wedding venues!
Elisa