Villa Magia is located in the heart of Positano, at the highest point of the hill.
But still, it is one of the few villas which can be easily reached from the road, without having to climb endless stairs.
It is built along the famous San Giovanni steps: to reach the center of Positano, you just need to walk downhill.
The building is a beautiful and welcoming family villa which retains a refined style and atmosphere while offering the best hospitality traditions of southern Italy.
It is perfect both for an unforgettable symbolic ceremony and for a wedding reception served in one of the splendid interior rooms or on the large panoramic terrace overlooking the sea, breathtaking by day and night.
The civil ceremony can be celebrated in the Town Hall or in one of the beautiful beaches of Positano, while the religious wedding can be celebrated in the stunning Church of Santa Maria Assunta.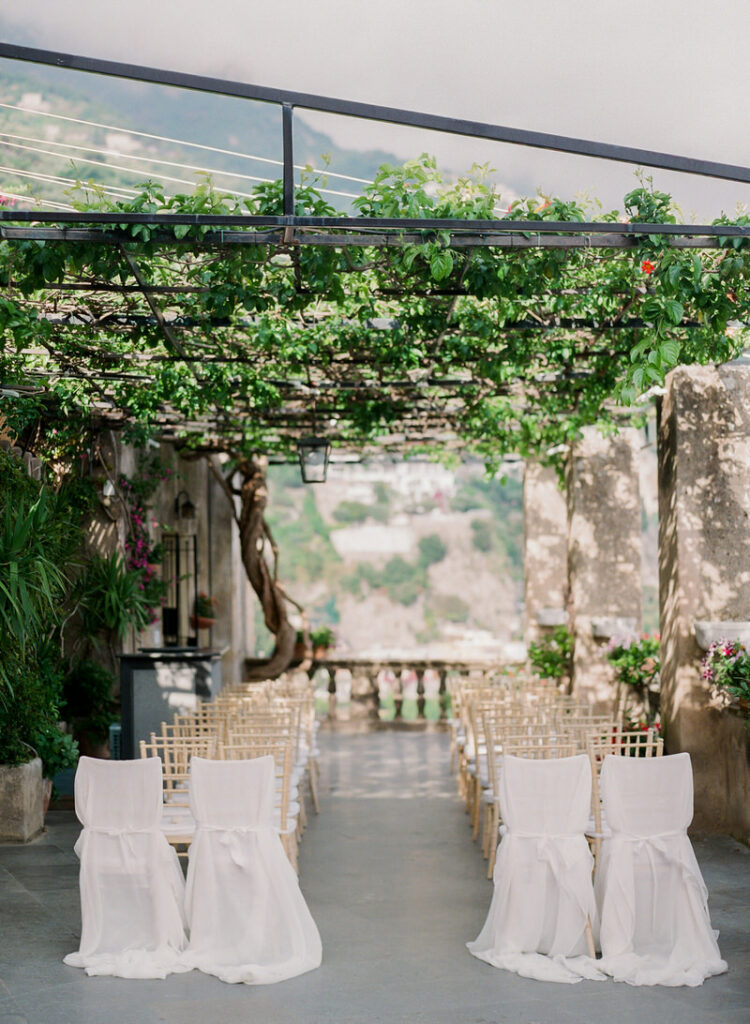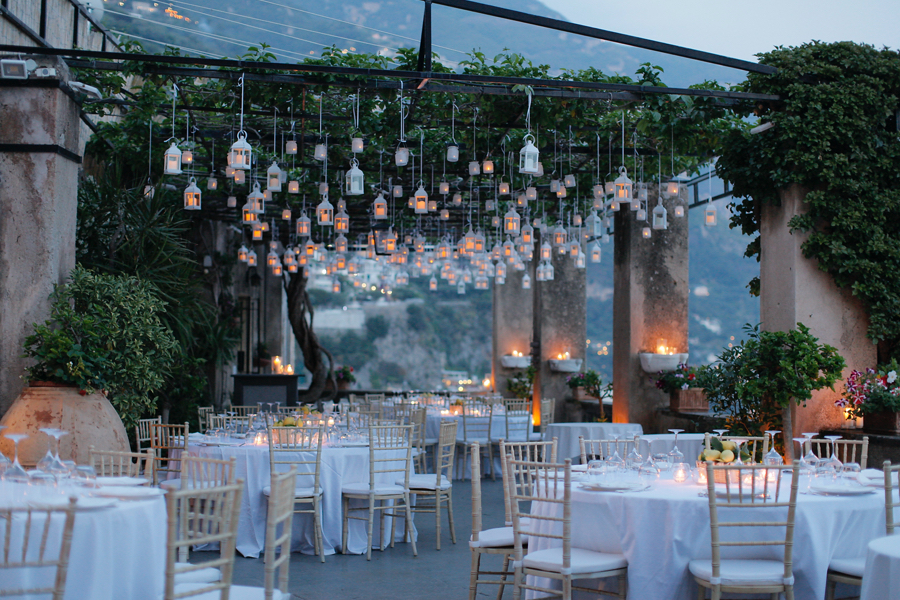 Villa Magia is complete with 5-star amenities like 2 panoramic pools, a heated pool with water games, a SPA, a home restaurant and a snack bar. It also offers a personal concierge, always available for assistance.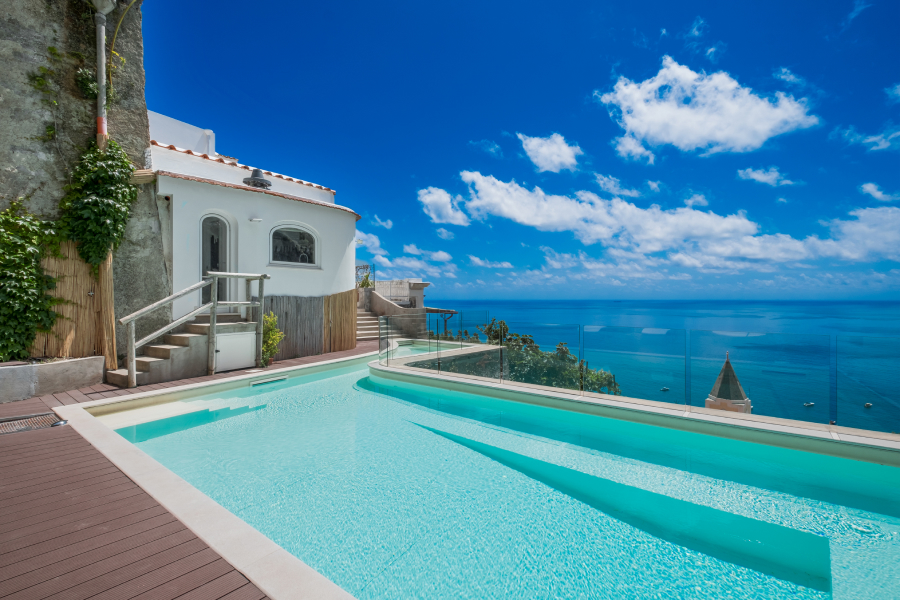 The restaurant of Villa Magia, "Luna", is located in the main terrace and has a beautiful view over the Galli and Balena islands.
They use locally sourced ingredients, purchased directly from small farms or picked from the family garden. Herbs and flowers come from the Villa Magia grounds.
Many customizable menus are available, with the best Mediterranean and international dishes.
The Villa has 9 bright double rooms and 3 large and modern suites.
All boast a view over the sea and the rooftops of Positano and private balconies or terraces furnished with sunbeds and outdoor dining sets for breakfast.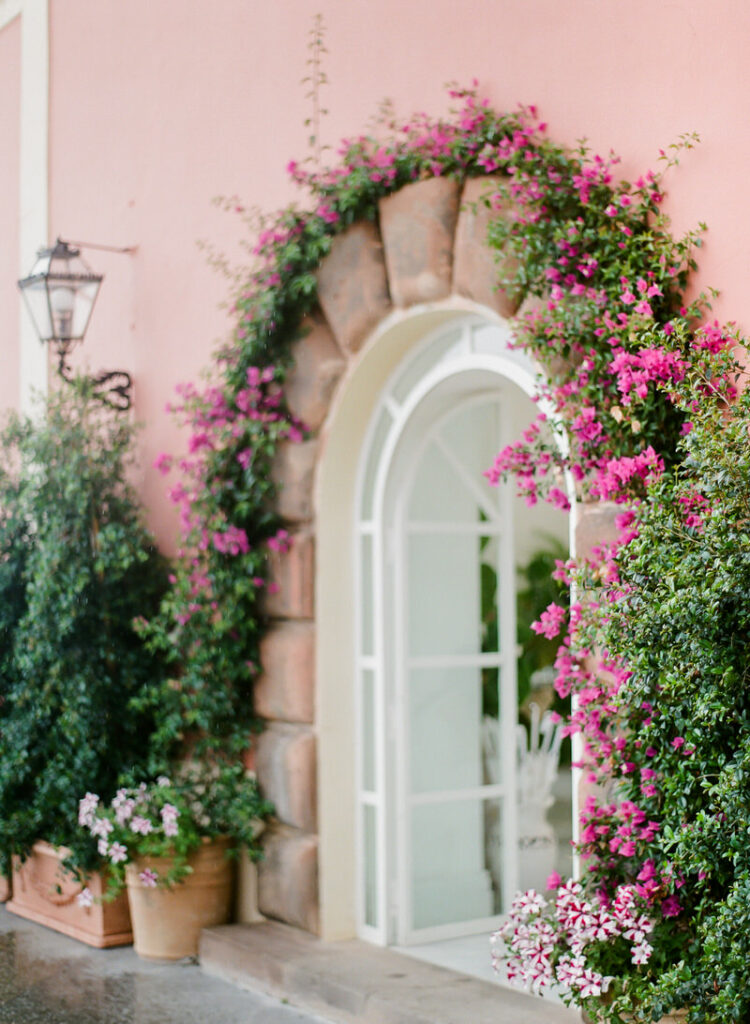 Hope you liked Villa Magia, don't hesitate to contact us if you have any questions!
Next week we'll start with another Italian region, see you soon!
Photo credits: Villa Magia; Peter and Veronika