One of the first questions arising for brides and grooms is, how much does it cost to get married in Italy? A wedding in Italy offers an experience of a lifetime, it's true, that's why it is often seen as a challenging affair, even economically. That's not always the case. 
Hiring an expert wedding planner, although it may seem initially to add an extra cost, can help you to get the best advices and know the strategies to cut most of the costs and plan a beautiful Italian wedding without spending a fortune. Here it is an overview of the main factors that affect the final cost of an Italian destination wedding.
Ceremony
For both the civil and religious ceremony you will need to pay a ceremony fee (usually from 250 to 800-900 euros).
This varies from location to location, so make sure to ask before making a reservation. One solution to save money is to look for civil venues a little outside the larger cities since they are often way more affordable.
Location
Every Italian region has its own unique beauty, culture, food… wherever you choose to celebrate your wedding, you will have   a one-of-a-kind experience. 
If you have some budget restrictions, the best areas are Lake Garda, Verona, Tuscany, Apulia, Umbria. Other regions like Lake Como, Venezia and Amalfi Coast, that have a more glamorous and luxurious style, will cost you significantly more.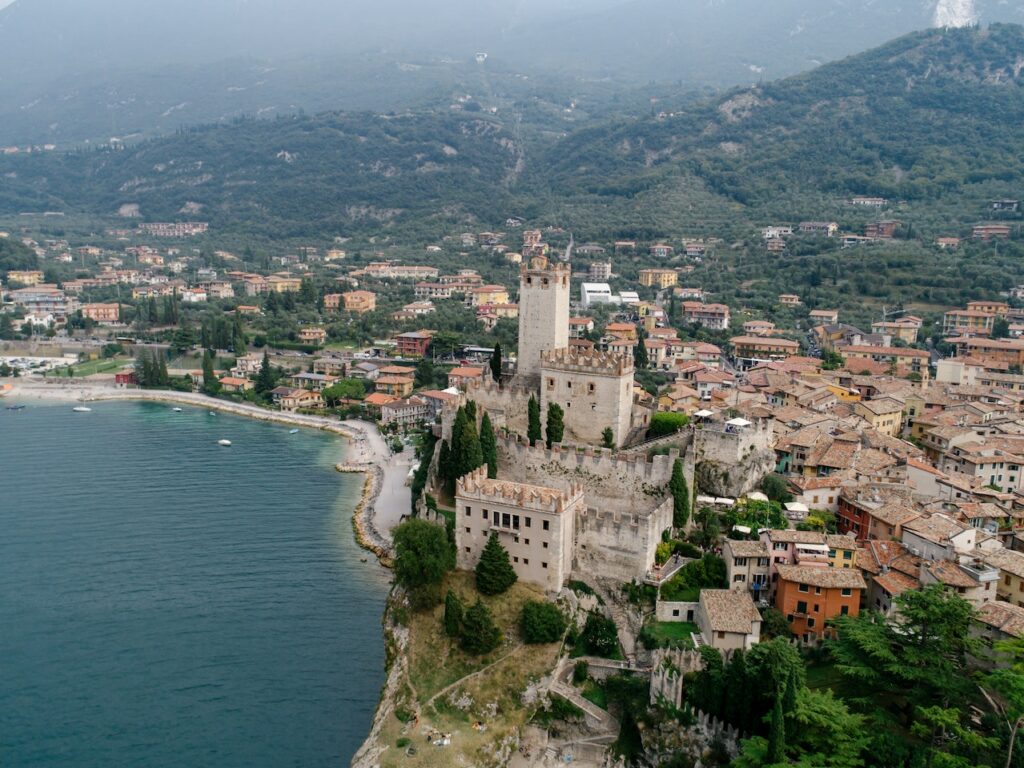 Venues
It is important to remember that the cost of the venue and the reception will often make up at least 50% of your total budget: this includes the eventual rental fee, reception and catering service cost and accommodation for your guests.
You should also consider that smaller venues located in the countryside tend to have lower rental fees. Generally speaking, the rental fee alone can range from 2.000 to 15.000 euros but there are many exceptions.
Catering
The enogastronomic experience is a fundamental part of an Italian wedding (choose wisely!)
Usually a 5-course meal that includes wines, drinks and wedding cake costs from euro 100 to 170 per person.
Decor
Another vital part of a successful wedding: beautiful decorations.
Flowers, lights and equipment are what will give a certain atmosphere and charm and determine the style of your wedding. The cost typically starts from euro 4.000 and can reach 20.000 euros: it all depends on what is required.
Concerning the floral decorations, a minimal approach is obviously more budget-friendly, and we suggest to opt for seasonal flowers to further reduce costs.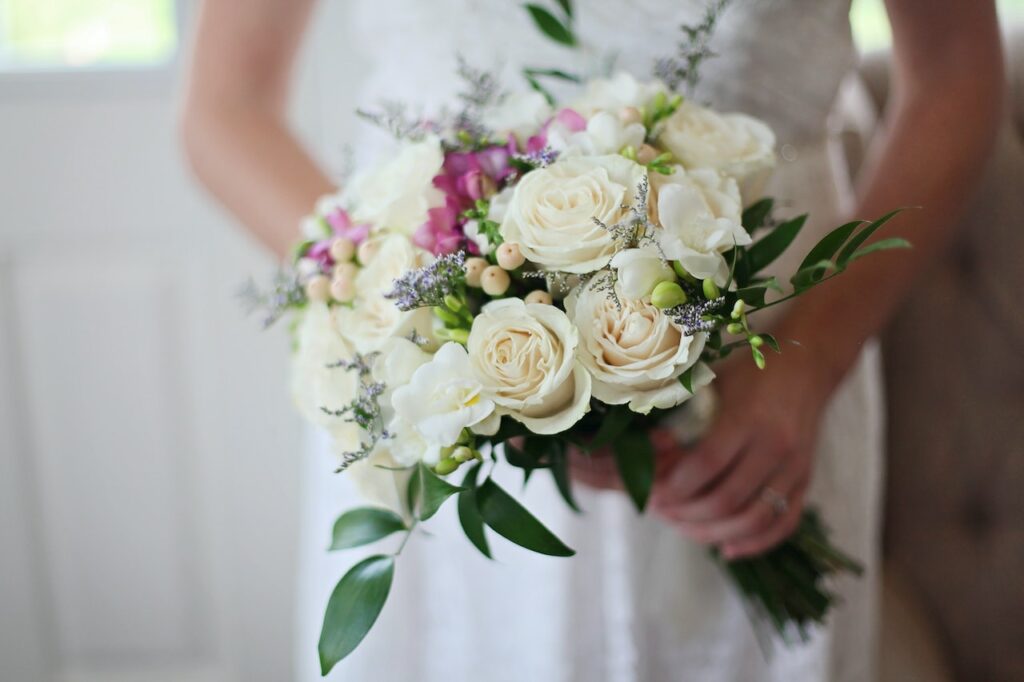 Photographer
Prices can vary but the range is normally 1.000 – 4.000 euros.
Music
The cost depends on what you choose: hiring a DJ and music system for the party could cost you from euro 500 to 1.200, while a band for live music can easily reach 10.000 euros for a single evening.
Transport for the bride and the groom
For the ceremony most of the couples rent a car, which is available between 500 and 1.500 euros for a day.
Wedding planner
Every planner is different: the cost depends on the pricing model and the range is 2.000-8.000 euros
Additional costs
Flights, wedding dress and rings, hair and makeup, transportation for your guests, customized banqueting elements and menus (the more tailor-made your wedding is, the more expenses you will have, wedding packages are always the most inexpensive choice), activities for you and your guests, other services like fireworks, shows, tastings…
So, how much money will a couple spend, eventually? As you've seen, the variables are endless, but we can say that the average cost is 25.000/35.000 euros. For sure, you will not spend less than 20.000.
Something that we didn't mention is the size and the style of your wedding, because we believe it is a strictly personal choice. 
Obviously, it is something that greatly affects the economic aspect: of course, for a higher number of guests you will need more space and a larger venue as well, that means more flowers and decorations, more tables and chairs to rent, more staff, etc.
If your lifelong dream is to have a 200-guests wedding in a fancy and luxurious Villa in Como, then, needless to say, you should absolutely go for it!
But we think it is not necessary to go big to have a result that makes you happy.
In our opinion, a luxury wedding doesn't automatically equate spending a lot of money, glamorous venues in trendy places and a huge number of guests. Sometimes it just means to be free to be yourself and celebrate with the people that make you feel loved, maybe in a simpler location, but surrounded by an atmosphere that reflects your personality and style.
In our experience as wedding planners, we know this is what makes a wedding really unforgettable.
Contact us to know more secrets for the perfect Italian wedding on a budget, we are at your disposal.
Have a good day!
Elisa