Dear lovely readers, I hope you are super fine! Today let's talk about a beautiful wine estate and breathtaking event location with six private residences. I am talking about the Villa Medicea di Lilliano, which takes its name from the Medici rulers of Tuscany, to whose numerous country retreats the villa was joined in the XVII century, and from its location atop the small plateau of Lilliano that rises between the villages of Antella and Grassina to the south of Florence.
The perfect place to celebrate love
The Villa di Lilliano is today a luxury country home, keeping the original and historic agrarian function of the villa through the suspended first-floor granary, lemon house and subterranean oil cellar.
Located about 20 minutes from the historic city center of Florence, immersed in olive groves and vineyards; from the terrace, accessible only by a grand stone twin stair once used to climb by carriage lead to the terrace overlooking not only the Florentine countryside but also Florence, you can clearly see the beautiful Brunelleschi's Cupola of Florence Duomo.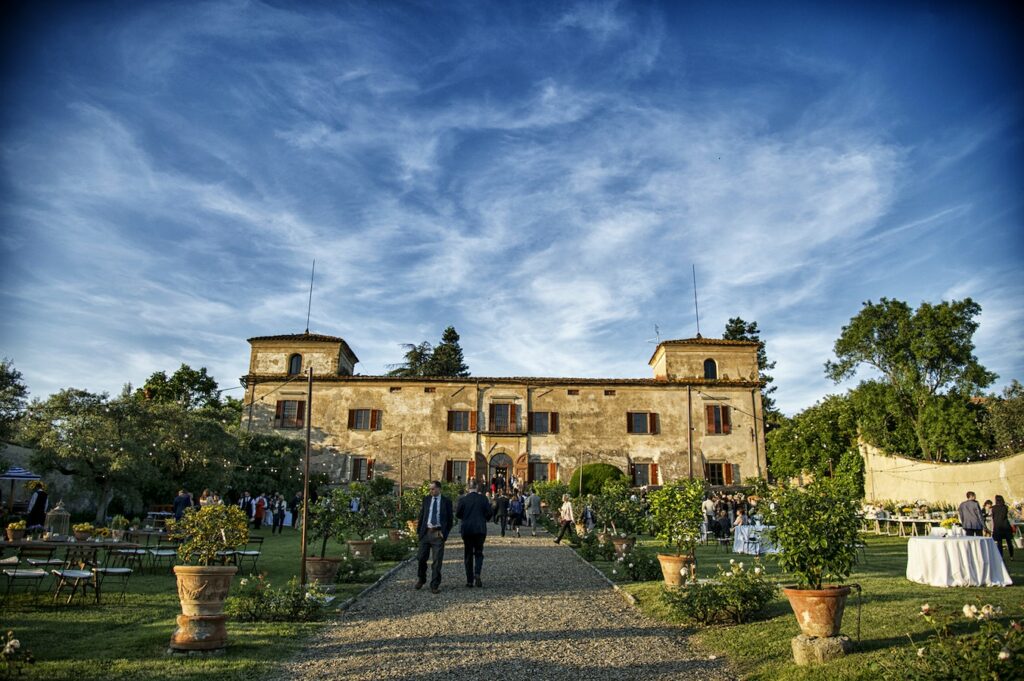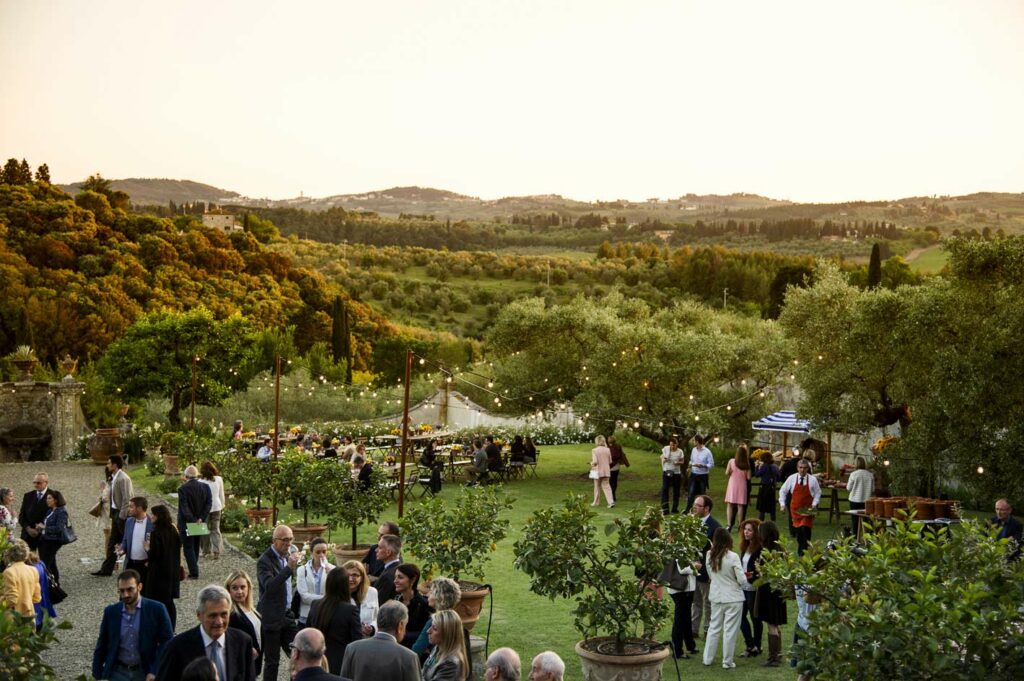 The main villa is composed by an amazing Italian garden where it is possible to have the ceremony , to dine or for the cocktails. Next to the garden there is a beautiful orangery, where it is possible to enjoy a cocktail or to dance!
So if you like Tuscany, Florence and you love history and architecture but at the same time you love hills, the coutryside and olive trees this is a perfect venue for you. All this at the same time! Imagine what a perfect wedding in Italy staying at the Villa Medicea di Liliano!
If you wish more info I am here for you!
Elisa