When you imagine your dream wedding in Italy, what are the images that come to your mind? What would you be looking forward to the most? Let me guess: crowning your dream of love surrounded by beautiful sceneries and breathtaking landscapes, spending a carefree and lighthearted night celebrating with your loved ones immersed in the charm of Italian culture, discovering and exploring the most beautiful sites and places around your wedding venue… and experiencing the real Italian cuisine, of course!
The structure of a typical italian wedding reception
Italy is famous for many things but Italian gastronomy is renowned throughout the world and is a fundamental part of our culture. Pizza, pasta, gelato, sorbetto: these are just classics! Italian regional cuisine is full of amazing recipes that are less known but really worth trying… we highly recommend to include in your wedding menu the regional specialties of your wedding location to have a really memorable culinary experience that you and your guests will never forget.
We can help you to choose the right Italian wedding catering, which is extremely important, and which wedding reception meal type you should go for, according to your wedding's style and theme.
Buffet-style o seated dinners, serve-stations and food selections: the options are endless, but here it is how a typical Italian wedding reception is structured:
Aperitivo
It is the welcome cocktail that typically lasts at least one hour: small bites, juices, and alcohol are served on bar tables, self-serve stations, or passed along by the waiters.
A wedding aperitivo usually includes: 
– Juices and drinks: Campari, prosecco, wine, and all kinds of alcohol. 
– Some types of antipasti like fritturas (think fried zucchini flowers, sage leaves tempura, etc.), formaggio (think Italian cheeses like burrata, mozzarella, Parmigiano wheels, etc.), cured meats (salami, prosciutto, etc.), and other types of canapes and finger foods.
– Salty snacks, chips, and vegetables.
Antipasti
The starters of the meal: they are served right to the table and before the first course of the wedding menu.
Primo piatto
This is the first course of the meal and is usually pasta or risotto. Every region or area of Italy is typically famous for a pasta shape or sauce… our advice is to go for the pasta specialty of your area!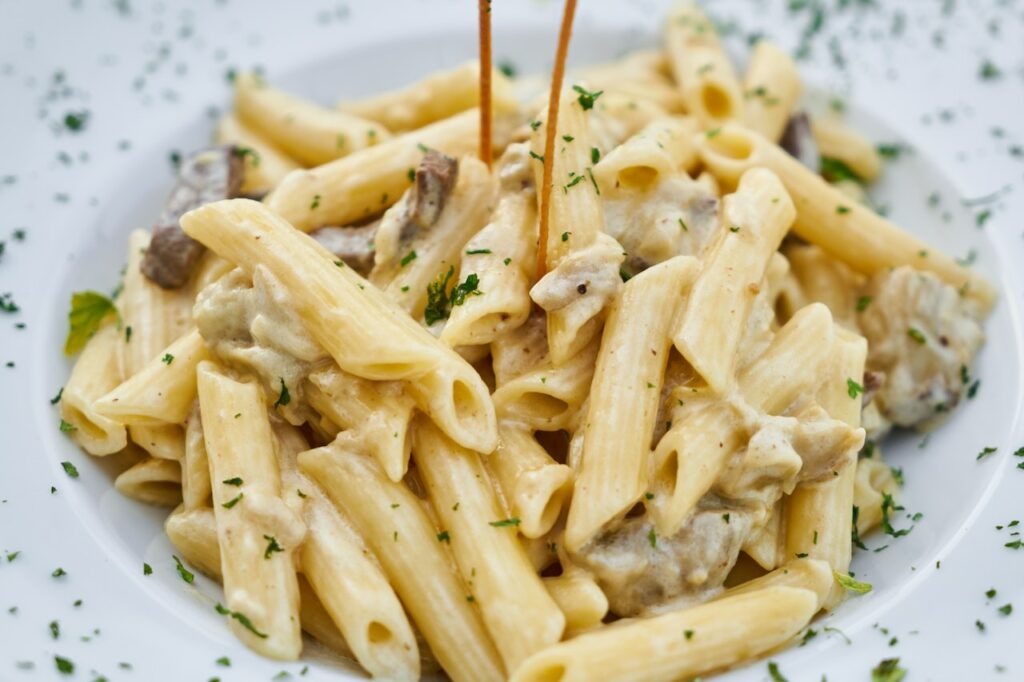 Secondo piatto
It is the second course and it usually consists of meat, chicken, or fish. A good idea would be to give your guests the choice between meat-based or vegetarian-based meals. Throughout the course of dinner, you will get a choice of a contorno (basically sides) to pair with your main dishes.
Dolce, gelato e torta nuziale
Tiramisù, cannoli, gelato, and many other traditional Italian desserts will be the final course of the meal. Most caterers offer the possibility to choose among international desserts too. But don't forget to leave some space for the torta nuziale, which is the wedding cake.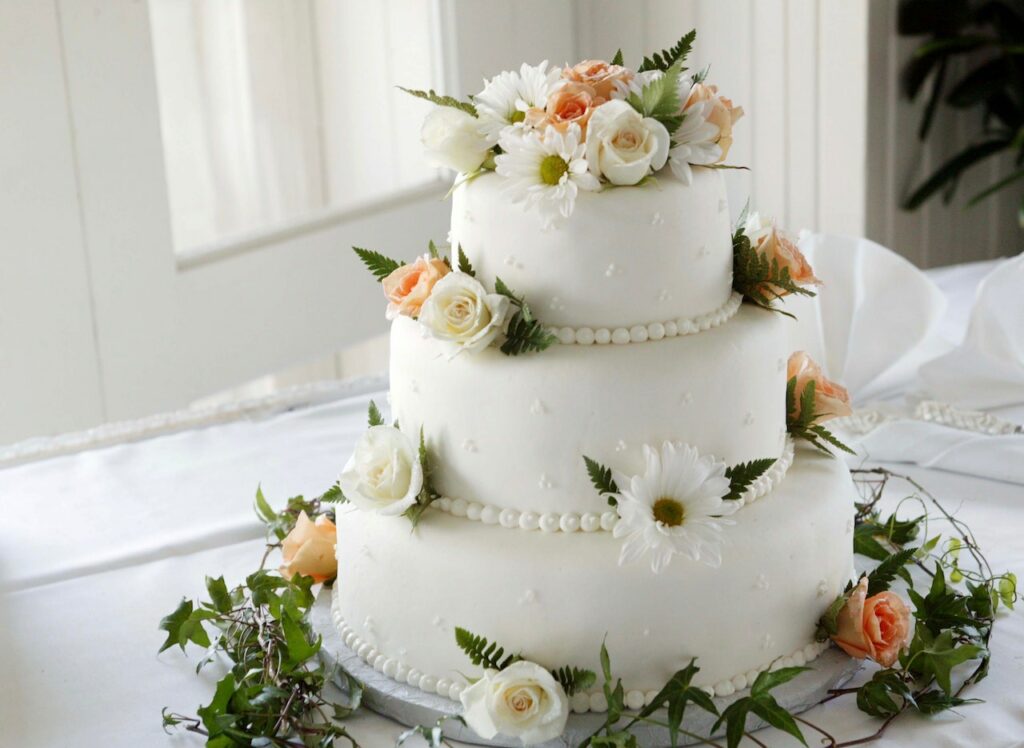 Caffè e digestivo
Coffee is an historic ritual in Italy that has become so ingrained in the culture that it would be hard to imagine Italy without it: excellent coffee here is a universal right! The typical Italian coffee is a small and aromatic espresso.
Digestivo is the Italian way to end a meal and consists in a small quantity of a strong alcoholic flavored drink. Every region here has one or more typical digestivo. You can choose from Limoncello, Amaro, Fernet Branca, Anima Nera, Passito and many others.
So, in conclusion, structuring a menu for an Italian destination wedding is not an easy task and requires time, and we can help you navigate through the variety of cuisines and specialties and choose the perfect style for your wedding reception.
Stay tuned for many other articles on how to make your wedding extra Italian and feel free to contact us if you need more info.
Have a nice week!
Elisa