Gelato is a milestone of Italian food culture.
It dates back to the 16th century, but as often happens, there is some confusion in the origin as to where or who really invented gelato.
As most stories go, it is credited to Bernardo Buontalenti, a native of Florence, who delighted the court of Caterina dei Medici with his creation.
Italians are certainly credited with introducing gelato to the rest of Europe; with Sicilian born Francesco Procopio dei Coltelli who undoubtedly was one of the most influential individuals in the history of gelato, as one of the first to sell it to the public. Summoned to Paris in 1686, he opened a cafe named after himself called "Cafe Procope", which quickly became one of the most celebrated meeting places of the literary establishment in France. In Italy meanwhile, the art of traditional gelato making was passed on from father to son, improved and perfected right up to the 20th century, when many gelato makers began to emigrate, taking their expertise to the rest of Europe.
Gelato in Italian means "frozen", but it is basically used to indicate the Italian ice cream. One of the basic differences between Gelato and the ice cream is that it contains two thirds less butterfat and it doesn't have as much air, therefore has a more intense flavor. Gelato is healthier than American-style ice cream since it is made with all natural ingredients and contains fewer calories and less butter fat.
Gelato is served 10-15 degrees warmer than ice cream. Since it is less solidly frozen, gelato's taste is further enhanced as it melts in the mouth.
GELATO HEALTH FACTS
Gelato is both lower in fat and calories compared to traditional ice cream. In the U.S. for example, ice cream is generally made with cream, and is classified by its butterfat content.
Gelato is made from milk or water, which accounts for a lesser percentage of butterfat and therefore calories and fat. Gelato, especially when made with milk and/or nuts, contains a high amount of protein, which is needed daily in the human diet. 
Gelato also contains a high number of vitamins. Fruit sorbettos tend to have a higher amount of vitamins in them, but even cream flavors made from milk contain essential vitamins.
Because gelato is made from milk, it a great source of calcium for non-milk drinkers.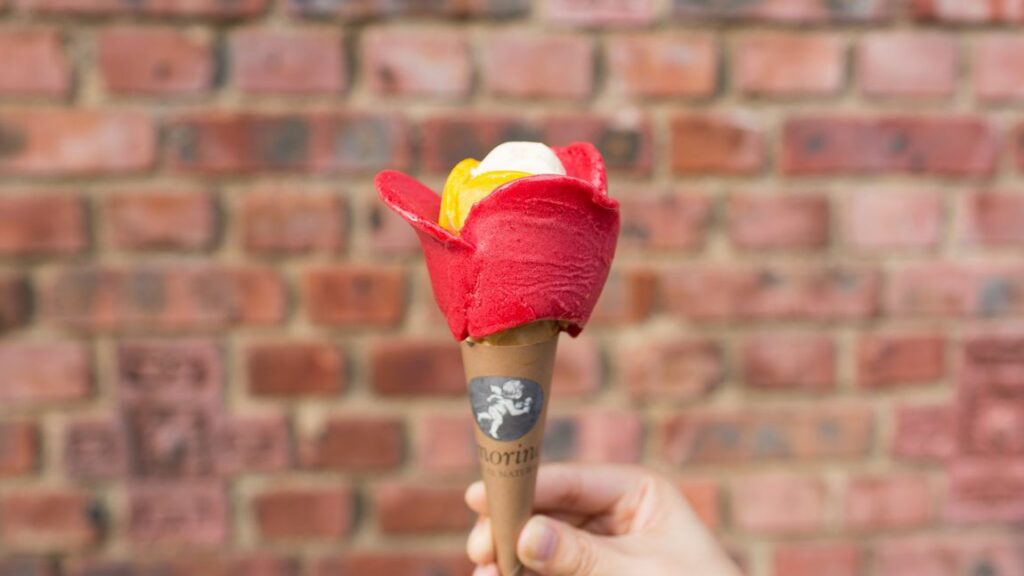 BEST GELATERIE IN ITALY
Every year the gastronomic guide Gambero Rosso provides a ranking of the 50 best Italian artisanal gelaterie.
Here are some of them:" Artico" and "Ciacco" in Milan, "La Boutique del Gelato" and "Zeno Gelato e Cioccolato" in Verona, "De' Coltelli" in Pisa, "Torcè" in Roma, "Cappadonia Gelati" in Palermo, "Profumo" in Genova.
In the next post, we'll talk about Italian coffee culture, stay tuned!
Have a good week!
Elisa