Hi everyone! Today we'll present to you the third and last Tuscan venue of this series: Borgo Stomennano.
The tiny village (borgo) of Stomennano is located in the heart of the Chianti region close to Monteriggioni, one of the most famous medieval walled towns of Tuscany. It is also 15 minutes from Siena and about 40 minutes from Florence, the region's art-packed capital.
Historical place in the heart of Tuscany
It was built on ancient Etruscan and Roman ruins that are visible to this day, and it is indeed as a Roman outpost that it first appears in written records dating back to 1059. The name Stomennano may be of Etruscan origin, but it most probably derives from the latin "strumentum" of "pacis" after peace treaties stipulated between the local population and the Roman invaders.
Borgo Stomennano is surrounded by woods, vineyards and olive groves, and with its final transformation in 1700 was converted into the holiday residence it remains to this day. It is included in the list of National Historical Buildings.
An arch connects the two identical buildings of the villa, each of which has a distinct utilization: one, with its large drawing rooms and bedrooms, is the Historical residence, while the other contains the wine cellars that produce Chianti Classico and the ancient barn whose airy spaces are now used for social events hosting up to 200 guests.
All around the Italian-style garden with fountains and antique statues are several buildings of the ancient borgo that once housed the farmers, the workshops, the oil mill and the stables that made Stomennano a self-sufficient village.
Some of these farm houses have been transformed into charming and comfortable apartments that can host up to 38 people.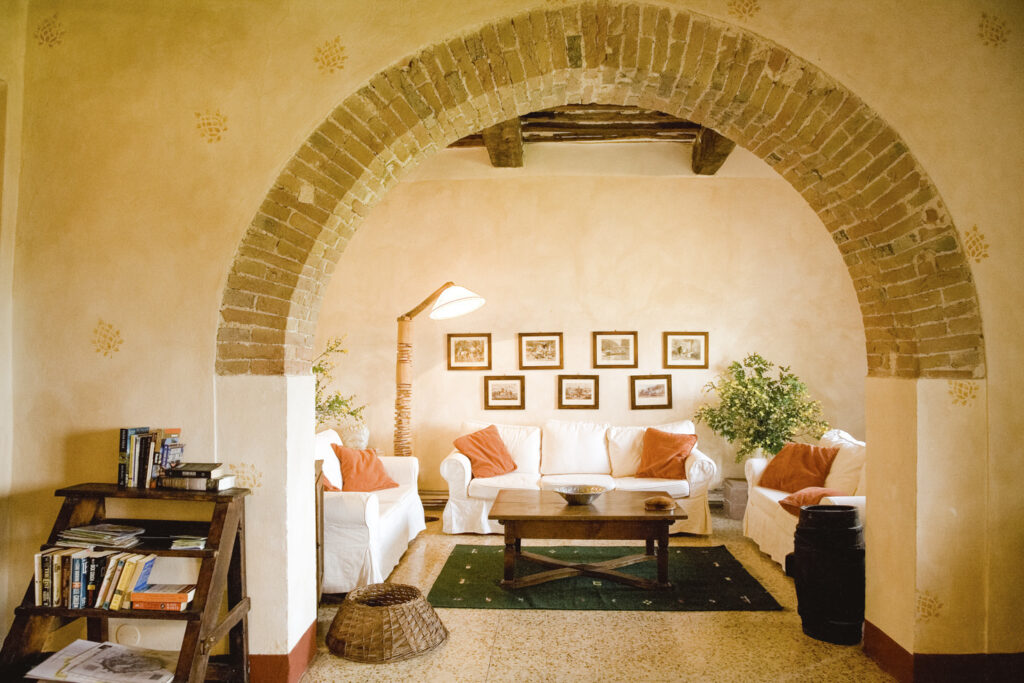 Countless location for your wedding moments
This unique rural retreat offers countless locations for the ceremony, the reception, the dinner, the preparation of the bride and the groom and all the wedding moments: from the terraced gardens to the romantic garden behind the villa to the infinity pool area facing the vineyard and the Tuscan landscape.
In case of bad weather there are many internal areas too: the ballrooms, the Granary and the Lemon Trees House.
Here are some pictures of wedding moments and special corners of Borgo Stomennano.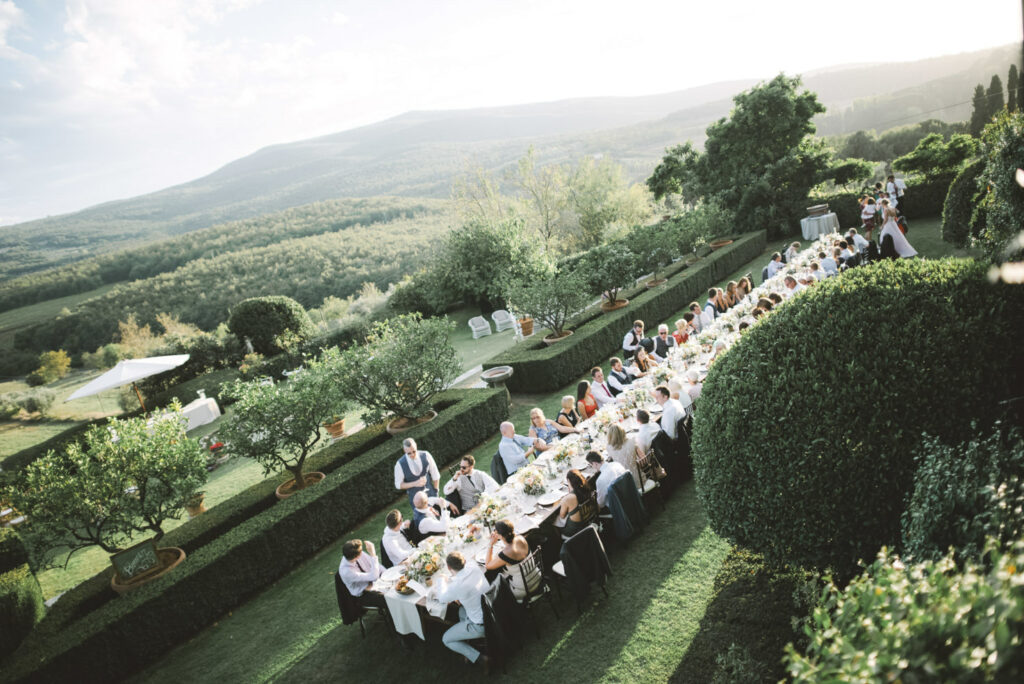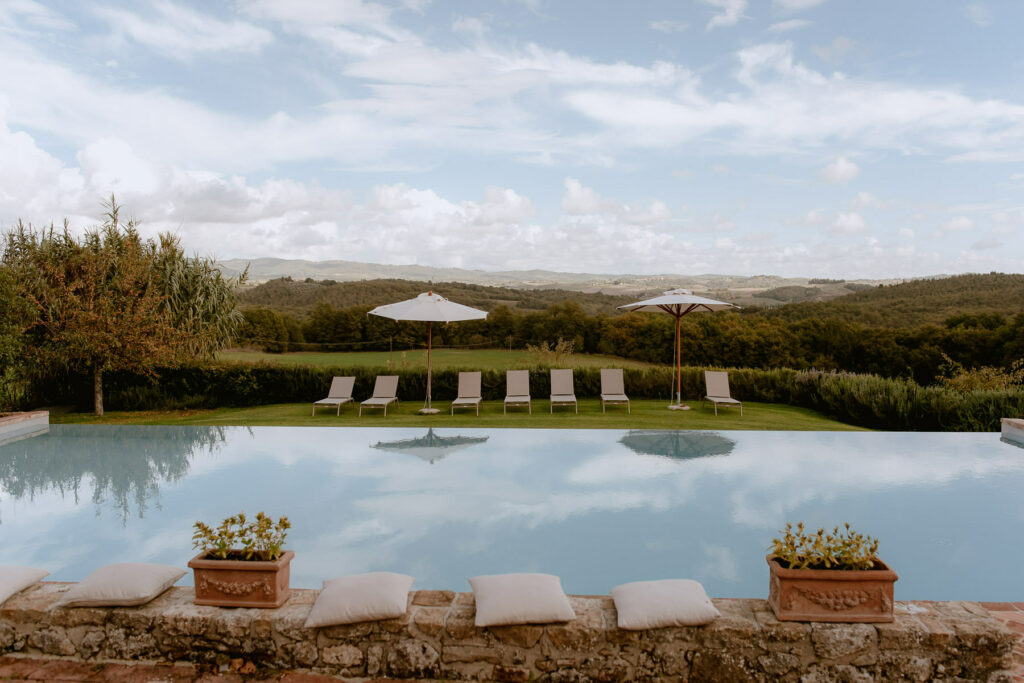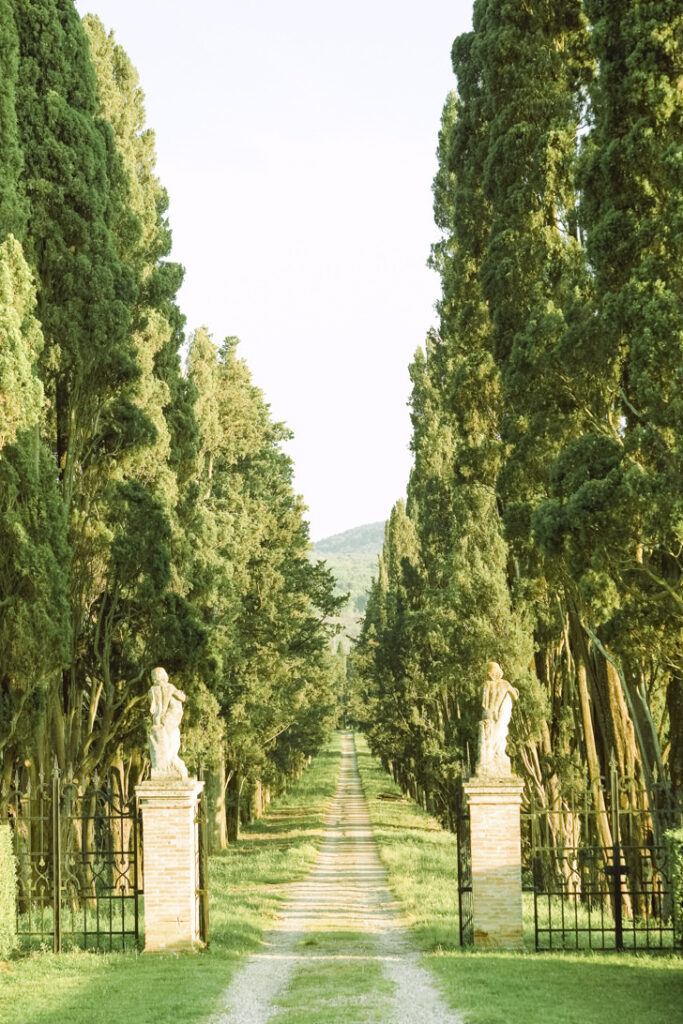 Next week we'll continue our journey through Italy, keep following us!
Have a good week!
Elisa