This charming country resort is located in Ostuni, close to Brindisi.
It is an ancient farmhouse embellished by arches, terraces and Trulli, reminiscent of the traditional Apulian architecture.
The building offers a regal atmosphere, with the grand entrance staircase and the play of stone arches which welcome the guests for a unique experience through centuries of history and timeless rituals.
It is surrounded by the tranquil Apulian countryside and an immersive Mediterranean forest of 10 hectares, which you can explore thanks to the many wooden paths that run through it for 2 kilometers.
You can admire all of this along with the Itria Valley's landscape from the Masseria's panoramic terraces.
The large external square surrounded by the 8 trulli, with its unusual Apulian architecture, becomes a beautiful location for a memorable reception, and ensures sensations of other times.
At the Masseria you can also find, immersed in a setting of fragrant Mediterranean vegetation, an infinity pool which offers peacefulness and relaxation by day and a magical and romantic atmosphere by night.
The internal restaurant combines ancient recipes of the Valle d'Itria and the chef's creativity and hosts a taste experience characterized by simple genuine flavors and the culinary traditions of the Puglia region.
It provides a wide selection of food and wine that could be fully tailored to the couple's needs.
There are 25 rooms that can accommodate from 50 to 60 guests for the night. The style is a blend of the charm of Apulian history and the elegance of modernity.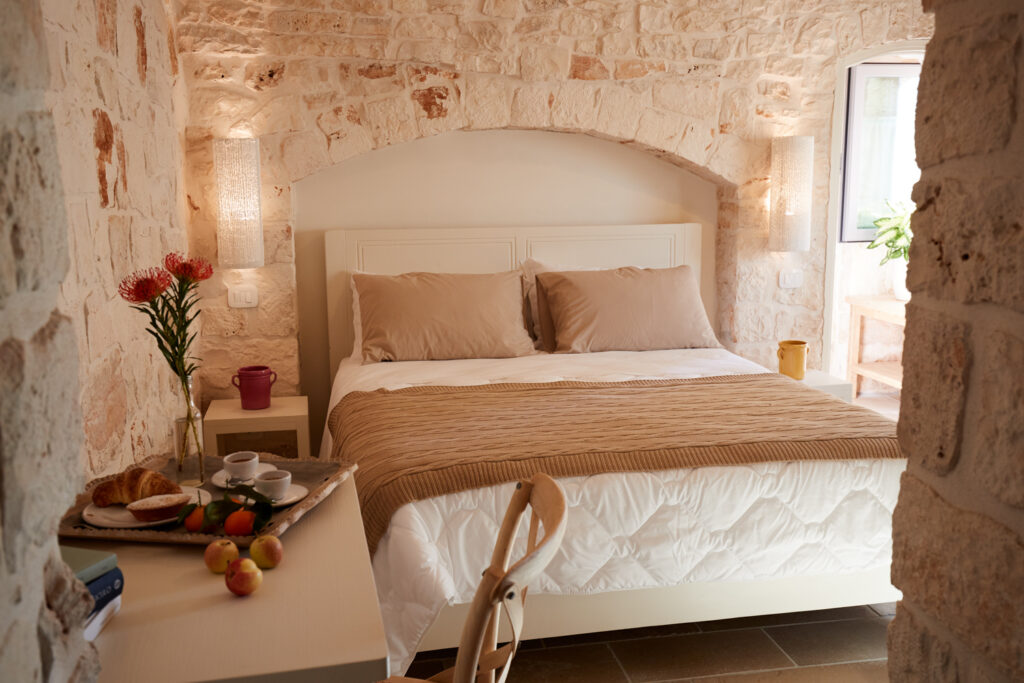 If the rustic and also sophisticated vibe of the Apulian venues inspires you, this Masseria is really worth a visit.
Have a good week and see you soon.
Elisa