Don Ferrante is a luxury boutique hotel located in Monopoli historical center, a beautiful ancient village full of coves and sandy beaches.
Don Ferrante appears quite different from the typical Masseria of the Apulian countryside.
It was built just above the sea and it once was a fortress.
It boasts magnificent views of both the Adriatic sea on one side, and whitewashed houses on the other, surrounded by ancient churches and palaces, and narrow alleys that make up the historical town of Monopoli.
Don Ferrante is composed of 3 main buildings, the historical building and 2 residential units.
It features a pool area with a wellness center and the Restaurant "Locanda Don Ferrante" with its beautiful panoramic terrace, where suggestive receptions above the sea can be organized.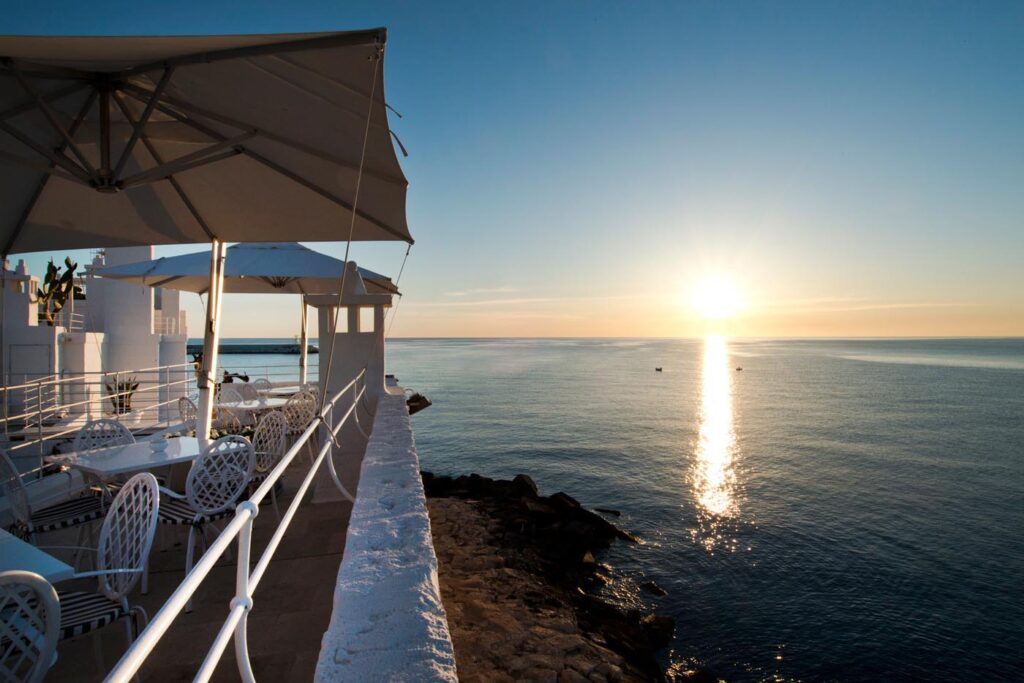 Don Ferrante is located just 100 meters from some of the main beaches of Monopoli and the Castle of Charles the 5th, where it is possible to celebrate elegant symbolic ceremonies.
In the Guest House and the Town House 3 charming rooms and 5 elegant suites are available.
Don Ferrante Relais is a unique option to get married in the beautiful Monopoli, and will allow to have a quintessentially southern Italian experience.
See you soon!
Elisa