Villa Scarpariello is an ancient aristocratic residence located in Marmorata di Ravello, probably one of the most panoramic towns of the Amalfi Coast.
The building is a stunning whitewashed castle dating back to 1500, perched on the sea. It extends from the panoramic road right up to the ocean.
This location is really like no other: as you arrive by boat and enter this charming manor, it really feels like being in a fairytale.
It hosts eleven sea view apartments and other suites, surrounded by lemon, fig and other fruit trees with scented gardens and many gorgeous terraces for lounging in the sun. The apartments have direct access to the sea from lounging decks.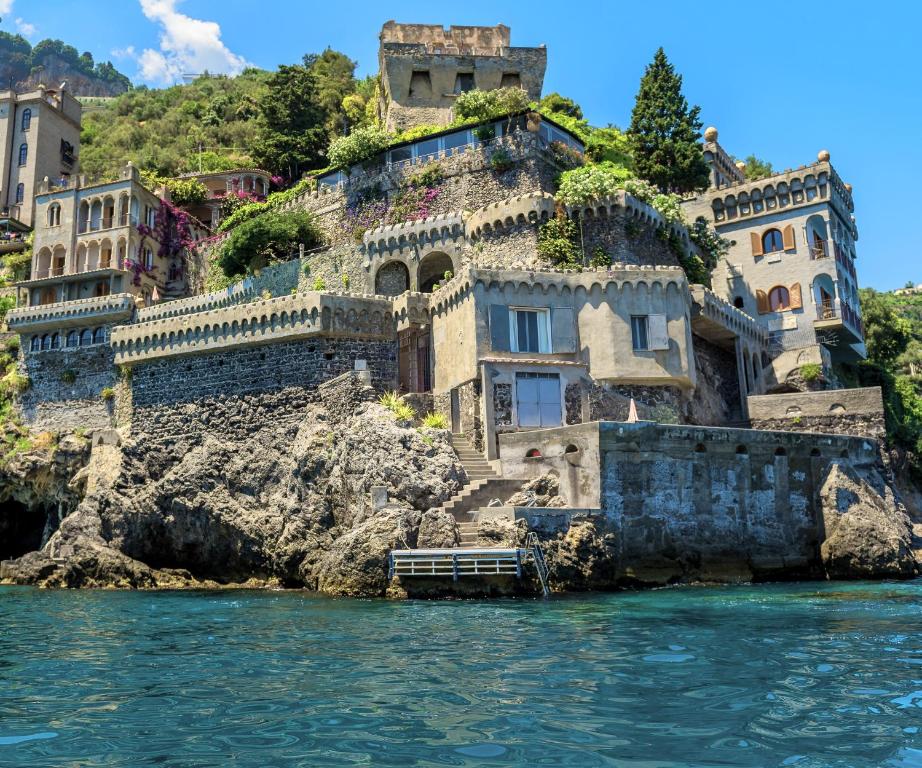 A salt water swimming pool is nestled in the rocks, and there is a large well-equipped solarium area with a breathtaking panoramic view. You will also find a lovely lemon grove terrace where you can relax, read a book or enjoy a delicious selection of traditional dishes from the Amalfi Coast.
Strolling around the gardens, you can discover relaxing areas along the wonderful garden paths with precious antique statues and columns from various periods in history.
Villa Scarpariello is a classy residence that offers refined spaces and suggestive corners, ideal for celebrating religious and civil weddings in Marmorata di Ravello, one of the most fascinating seaside locations in Italy. Here it is a selection of some beautiful spots around the venue.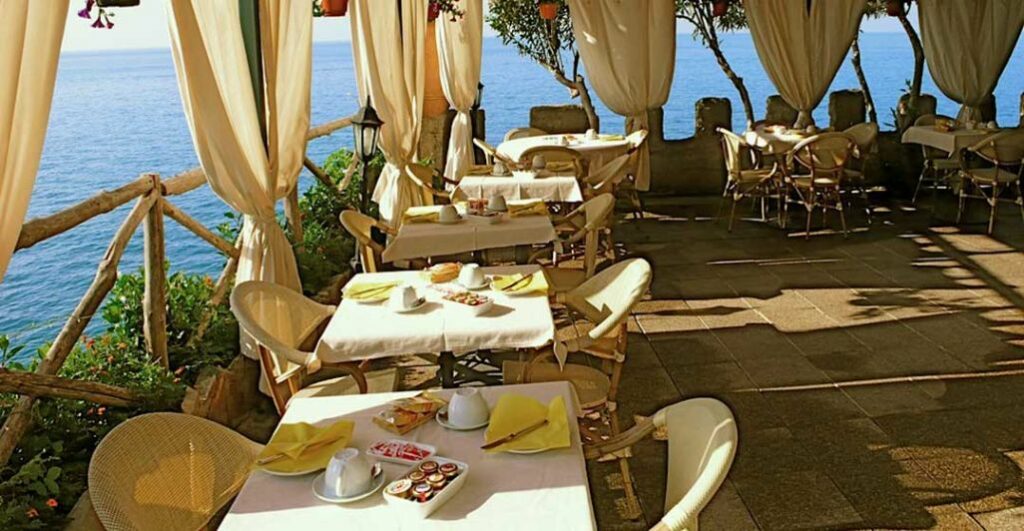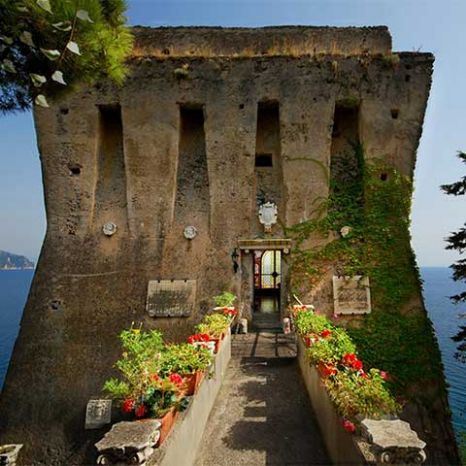 Contact us if you need more information!
See you next week with the second venue of Amalfi,
have a good week!