Here is a brief introduction of Villa Pizzo, one of the most romantic and suggestive wedding venues of the Lake Como area.
Villa Pizzo was built between the charming villages of Cernobbio and Moltrasio. It dates back to 1435, when Giovanni Muggiasca, a merchant of Como, acquired a vast land that was rich in vineyards and olive groves, not far from town, stretching from the shore of the lake till the peak of the hills, crossing Via Regina, the main road serving the entire Lake Como.
Its pink and sun-bleached peach facade make it one of the prettiest villas in the area. This is why it was often chosen by Hollywood's couples for their dream wedding.
The ideal setting for a sophisticated wedding
The residence of Villa Pizzo is known for its elegance and the particularly romantic panorama that can be enjoyed from its unique terrace facing the lake. From here, in fact, it is possible to admire a large part of Lake Como from a privileged position. It is an ideal venue to host wedding receptions with many guests, up to 200.
Even inside, the villa has several large halls, frescoed and decorated in Neoclassical style, perfect for beautiful banquets. It is also possible to stay overnight in the villa, which has suites, rooms and some private apartments.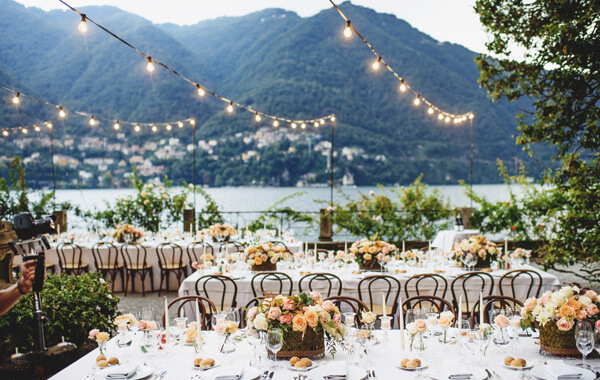 It is surrounded by a vast Italian-style garden, with cypress boulevards, baroque fountains, paths flanked by flower beds, hedges and statues.
There is also an even larger park, dotted with every kind of exotic plants, and a "Cypress' Avenue" which ends in an artificial cave with water.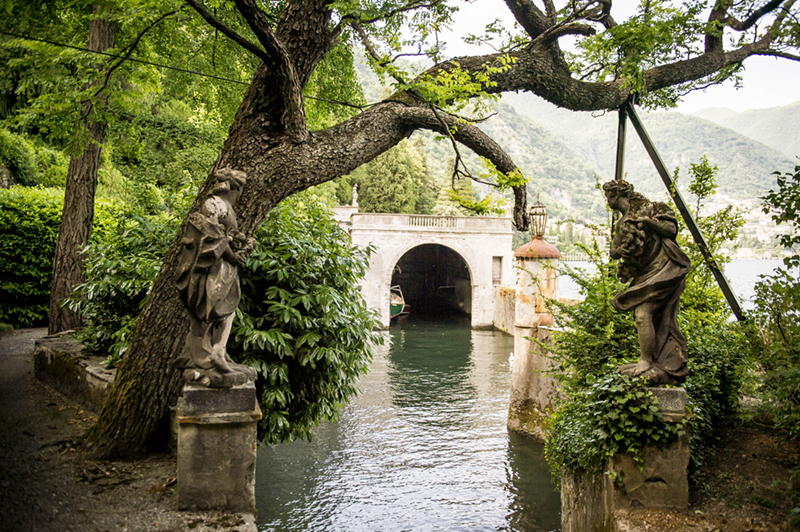 Another botanical jewel of Villa Pizzo is the ancient greenhouse, for the cultivation of spices and citrus. When lit up at night, it really is a fascinating sight.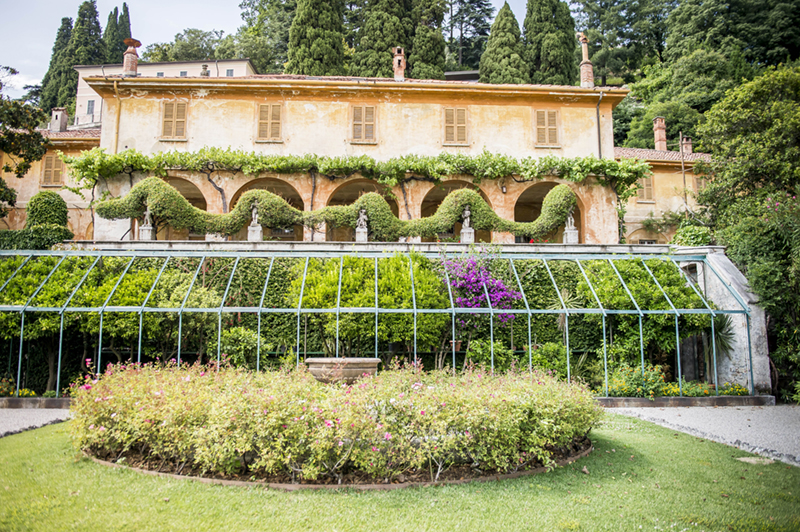 Villa Pizzo retains the charm of a house full of tradition surrounded by a beautiful garden on the banks of a lake of disarming beauty; a rare and precious jewel which offers an ideal setting for a wedding characterized by sophistication and relaxation.
See you next week!
Elisa