Castello Quistini is an ancient castle dating back to 1500 immersed in the hills of Franciacorta, close to the historic centre of Rovato.
It is surrounded by more than 10000 square meters of stunning botanical gardens: you can find a bioenergetic garden, a big labyrinth with 1500 varieties of roses where is possible to host the aperitif, the secret garden of the hydrangeas and an orchard with the oldest varieties of fruits and a vegetable garden.
The "Hall of Columns", the oldest and most important architectural structure of the complex, is the perfect solution for a sophisticated reception for up to 190 guests.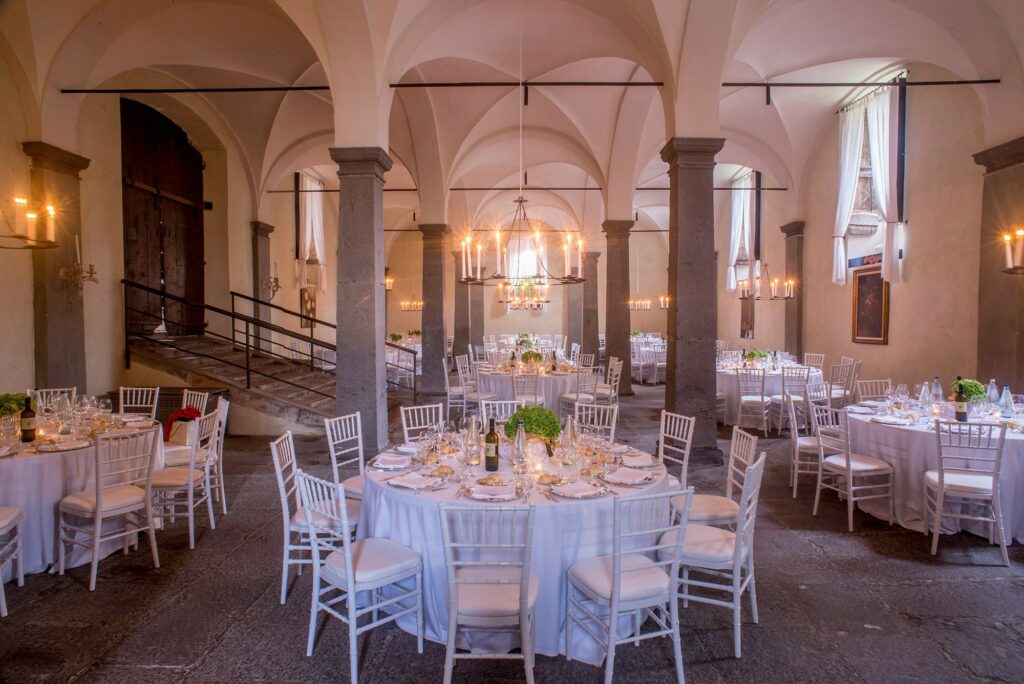 The "Grotesque Hall", an indoor elegant room with frescoes of the 19th century is also available for more intimate receptions for up to 30 people. The decorations of this hall derive their name from the grotesque masques appearing in the upper cornice. These tempera decorations date back to the 19th century.
All wedding parties in the garden in Franciacorta meet the most personal needs and take care of the smallest detail.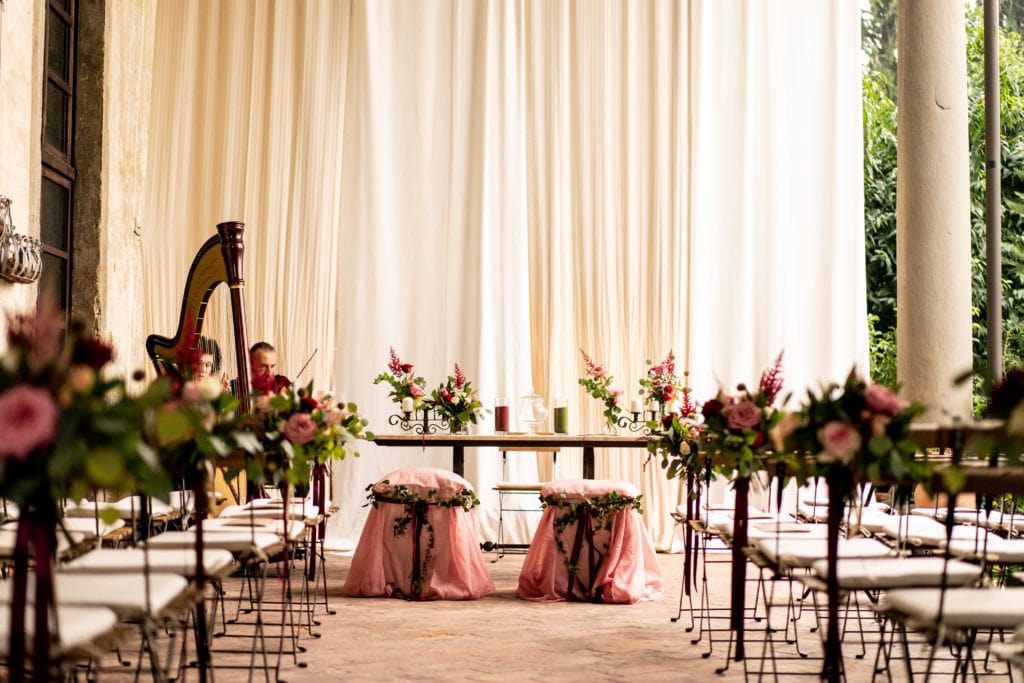 If you dream of a fairytale atmosphere for your wedding, Castello Quistini could be the right choice.
Can't wait to present to you the next venue!
Stay tuned!
Have a good day.
Love,
Elisa